More than just storage. Auckland's trusted discrete, secure vehicle storage and more.
Pamper your classic and protect it for generations to come. Rest easy knowing that it will be maintained and ready for you to take out on the next sunny day.
Keep your muscle car under cover, protecting that paint job and ensuring it is safe from prying eyes and light fingers.
Do you have an exotic vehicle that requires special care and a high quality environment to keep away from knocks and sticky fingers?
Are you thinking of purchasing an investment vehicle and need somewhere safe and secure to store with peace of mind?  We cater for vehicles that require the best long term storage and care possible.
Why you should choose Jensen Classics
Our range of services ensures top care and protection for your vehicle.
Our premises, security and operations are approved by insurers.
Our storage fees are competitive with others. AND you get more for your $ with our service and maintenance programmes.
Our clients trust us with their valuable loved vehicles and really value the service we provide.
We work with other businesses providing services to enable our clients to benefit from their specialist services.
Your satisfication is our priority and we always welcome your suggestions and feedback.
For a price not much more than you'll pay for a standard storage unit with no additional services, we'll store your vehicle in the highest security, protect it from the weather and dust, keep a check of WoF's and licence dates, provide access to a range of additional services (with more to come), and maintain it so it is ready for you when you want it all while maintaining its value for future generations.
Jensen Classics has a low profile double axle hydraulic trailer to assist you with delivery door to door. The pick up / drop off service enables you to book a time for delivery within the Auckland Metropolitan Area (outside of this please discuss).
The trailer allows easy, hassle free transportation of your vehicle – if you have just had her detailed and don't want to dirty her on the road, or she needs delivering to your mechanic for much needed repairs or you are time poor and don't have time to collect her but just want to drive – we will deliver your vehicle to you or the track and then collect again when you are done and return it to our secure facility knowing that we take extra special care of your precious vehicle.  Jensen Classics will be adding a covered option as soon as it becomes available.
We recommend our prefered Insurer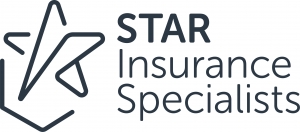 Help us provide services
Our business philosophy is to work with other businesses providing services to the classic and specialist sector. We think a collaborative approach serves the interests of owners of classics more effectively, and ultimately leads to a higher profile and therefore more interest in these vehicles. That will lead to more being saved and restored/preserved, and we think that's a great outcome.